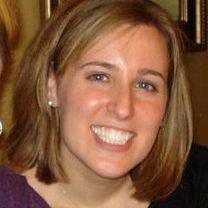 Erin Floridia, PA-C
Erin Floridia is a board certified Physician Assistant who received a Bachelor of Science degree in Biology with a minor in Chemistry from Quinnipiac University. During her time there she received the Beta Beta Beta Award for outstanding academic achievement and valuable contributions as a senior Biology student. After working as an EMT-B for 3 years she entered Quinnipiac University's PA program, one of the top ranked PA programs in the nation.
She graduated in 2010 at the top of her class and received the Academic Excellence Award MHS Physician Assistant for outstanding work in both didactic and clinical years. While in school she served as the Director of External Affairs for the Quinnipiac University Physician Assistant Student Society and participated in numerous community outreach programs.
After graduating Quinnipiac and passing her Physician Assistant National Certifying Exam, Erin worked for a private pediatric office in Waterbury Connecticut for 5 years until the office closed at the end of 2015. In January 2016 she joined the team at Town and Country Pediatrics and Family Medicine.
Erin has enjoyed her years working with patients and their families. She has returned to Quinnipiac to help teach the pediatric physical exam and assisted in interviewing potential program attendees. In 2016 she passed her recertification exam and plans to continue working in the field she is passionate about by practicing medicine and helping others for many years to come.
Erin currently lives in Southington with her husband, Adam; son, Jameson; daughter, Reese; and dog, Scout.